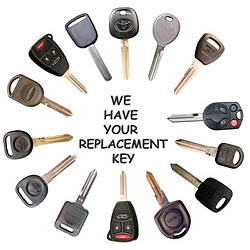 With the increase in vehicle security, there have been fewer and fewer locksmiths capable of handling the increases in technology. Acme Locksmith has invested tens of thousands of dollars in the most state of the art automotive locksmithing machines. We make keys for nearly every foreign and domestic automobile. Our 14 certified locksmiths are trained in making keys for old cars all the way to the most state of the art vehicles with Transponder keys, proximity readers, and high security sidewinder keys.
We have everything you need to make us your one-stop location for all locksmithing needs for your vehicle at any time. As experienced locksmiths, we have provided these services in nearly every situation imaginable for nearly every type of vehicle. You don't need to be concerned about the level of expertise that our locksmiths will bring to your request. Trust us to handle all of your automotive locksmith needs, in addition to other locksmith services in Cincinnati. We also offer plenty of other products, including safes, doors, and more through our hardware store.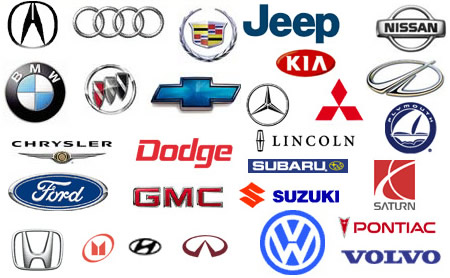 Reliable Automotive Cincinnati Auto Locksmiths
Our Automotive locksmith store in Covington KY, serves as our vehicle repair headquarters because of our large auto bays and easily accessible parking lot. It is located at 815 Madison Avenue in Covington. Call us at 859-491-KEYS (5397) to set up an appointment. Acme Lock has been Greater Cincinnati's Trusted Auto Locksmith since 1933. We have the ability to give you everything you need regarding lockouts and other locksmith needs. You can trust us to provide you with some of the best service available in Cincinnati. Our staff will make sure you're happy with our service and that you get the assistance you need whenever and wherever you need us.
Whether you need Cincinnati auto locksmith services for a Lexus or a Ford, or any other vehicle, we can make sure you have access to your vehicle within 90 minutes. We also stock car remotes that can help save you hundreds of dollars from your dealer and can bring them to your location. We offer unrivaled efficiency with our services, which is something you're unlikely to receive with other locksmiths and dealers.
Get Auto Locksmith Services in Cincinnati Today
Our Downtown Cincinnati Auto Locksmith can make most transponder keys, VATS keys and some High Security keys. We also have an extensive archive of old keys for antique cars and trucks. Visit us at 925 Main Street in Downtown Cincinnati. Our store makes keys while you wait. Each key you receive from us will be of consistently high quality, ensuring you leave with reliable and long-lasting keys that are equivalent to the original keys. You won't need to worry about being unable to access your vehicle for long when you get key replacement and locksmith services from Acme Lock. We'll make sure you're back on the road in no time.
Visit our website to get a more comprehensive look at what our auto locksmiths do here at Acme Lock, or request service from us at any time when you need us. We're ready to make sure you get everything you need to get you back on the road as soon as possible every time you work with us.