It used to be, at least in Ohio, when you locked your keys in your car the police would come and unlock the car door for you. Unfortunately, those days are long gone. Whether the police have decided that unlocking your car is not in their job description or they simply have bigger fish to fry; you are left out in the cold.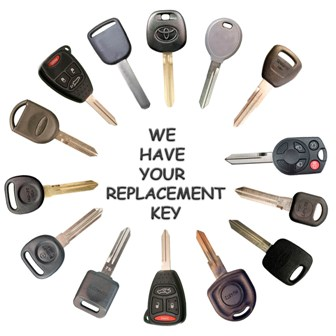 The most economical way to get back into your car is to contact a car locksmith. With very little effort they can help you get into your locked car and not rob you blind in the process. Most locksmiths these days have some type of 24/7 service to help you out even in the dark of night.
Another service car locksmiths provide is changing the locks on your car. Don't allow your dealership to railroad you into coming to them for car lock issues. Auto dealerships are notorious for overcharging and under serving in many auto service areas and working on the locks is a prime example.
Using a car locksmith is the most efficient and economical way to remove broken keys, change locks and repair troubling locks on your car doors. Acme Lock and Hardware is among only a handful of car locksmiths in the area that are certified to work on transponder key systems. If you decide to go to your dealership be prepared to wait up to a week to get your car in. With Acme Lock our technicians will have the work done right your first visit and in a timely manner.
Most drivers don't think about the locks on their car until the need arises. If it has a key and moves on land Acme Lock can repair, service or replace your locks. Every service call we make may be different but, we treat each customer the same; politely, promptly, efficiently and economically. For more information about our company and our services please contact us. We look forward to serving you.