Tips For Choosing The Best Cincinnati Locksmith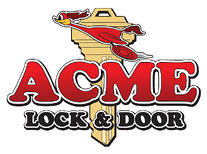 With burglary and theft on the rise in this tough economy, homeowners and business owners should be more attentive when choosing the best Cincinnati locksmith. Everyone knows to select an experienced and trustworthy locksmith but there are many hidden scams which can be overlooked by an innocent customer. Here are some tips in choosing your best locksmith:
Who is your locksmith?
Some may rely on the yellow pages but that may not be the most reliable source. Scam artists can add a business listing easily but may not even have a place of business. When you call your locksmith, please keep in mind how they answer their phone line. Listen for a proper business name and confirm the place of business. "Mobile" locksmiths will not be reliable if you come across a lock problem in the future. With only a phone number, you will be left hopelessly waiting in the dark for a response back.
How much will it cost?
Some may give you the runaround when it comes to the costs. However, legitimate locksmiths will give you an estimate of the total cost for the entire job including replacement parts. Find out if there are any additional fees for service calls (particularly at night) and mileage. Do not sign off on anything if the end price is different from what was discussed over the phone. Please remember to read all forms carefully before signing.
Does your locksmith have an identification card?
Do not trust anyone. Make sure your locksmith has proof of ID such as a business card before entering and working in your home or business. The locksmith's vehicle, business card, invoice, and bill should have the same name.
Does your locksmith have insurance?
If there are any problems during and after your locksmith's work, then it is important to choose one who has insurance for your peace of mind.
Your best solution is to look up a reputable Cincinnati locksmith on the Better Business Bureau web site. Acme Lock and Hardware has an A+ rating and we have been serving in the Cincinnati area since 1933. We will be happy to assist you in any way possible.
http://www.yelp.com/biz/acme-lock-and-hardware-cincinnati-2
If you have any questions, please feel free to contact us today!