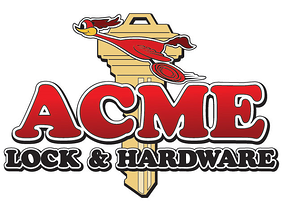 Autumn in Ohio is a great time to spruce up your property before the snowflakes fly. Of course there is also no better way to start the work than with a visit to the best hardware store in cincinnati. We've got everything that you'll need to complete an array of autumn spruce ups. Here's a preview:
Fall Pest Control Supplies
In Ohio, Pharaoh ants are known to breed year round. They also love to set up residence near heating tape, hot air ducts and hot water heaters before winter sets in. The good news is our hardware store in Cincinnati stocks an array of pest control products. This includes those that will help you eliminate the Pharaoh ants before they take over your Ohio property.
Fall Heating Supplies
It's also important to get your furnace in working order before the temperatures dip. So our hardware store staff in Cincinnati keeps furnace filters and tools in stock too. In addition, we've got heaters, weather stripping and assorted sealants on our shelves. As such, you'll be able to make sure that all areas of your building remain warm and energy efficient.
Fall Lawn & Gardening Supplies
Let me ask you, "How is your property's exterior looking these days?" If it's not up to snuff, you may want to grab some of our fall lawn and gardening supplies. At our hardware store in Cincinnati, you'll find leaf rakes, leaf bags, mulch, landscape lighting, exterior paints and water sealants.
Fall Automotive & Machine Supplies
While you are outside, why not take a look at your family's vehicles and machinery as well? We'd suggest at least checking the vehicles' fluids, filters and tire chains. Our hardware store in Cincinnati stocks those items as well as spark plugs and more.
As far as the other machinery goes, it never hurts to give the snow blower, chain saw and portable generator the once over too. That way, they'll definitely be in working order when you need them. Items that you may need to get the machines in tip-top shape are lubricants, fasteners, safety glasses, sockets and wrenches.
For more information on these and other autumn products available at our hardware store in Cincinnati,